Sharing the good stuff
- tips for sharing better bottles of wine
I'm standing in the dining room polishing stemware before our guests arrive when my wife confidently suggests, "You should serve a really good bottle tonight, maybe a lovely Vouvray with the appetizers and a big Italian red with the entrée."
I agree, "Those would pair perfectly with the meal, but won't wine like that be lost on these folks?"
"That's terrible!" she scolds.
"Is it really?" I query, "Last time they were here, I served something special and they pronounced it 'a little weird tasting'." If that wasn't enough, they also suggested that their three-dollar-a-bottle do-it-yourself brew is a much better value and proceeded with a generous invitation to show me how to make my own…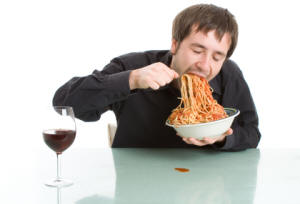 Entertainment of my wife's family aside, controversy of this nature happens far more often than you might suspect. For the avid wine enthusiast, a vast collection of bottles amassed over many years represents both an investment in style and personal taste. Great thought and contemplation often surrounds each purchase and pairing opportunity, which I dare say might deter one from wasting the contents on the wrong audience.
Don't get me wrong, I love to share the good stuff; I really do. But I've also learned many lessons the hard way - and some several times over. Consider this: at a function a few years ago, I opened a prized bottle of Pinot Noir for a small group. Before I'd even made it around the table to fill everyone's glass, a gentleman – and I use the term loosely, raised his glass high into the air, exclaimed "Bottoms up!", and then proceeded to down $50 worth of well-aged Burgundy in a single gulp. To top that, he proclaimed, "Hey bartender! That was good; I'll take another."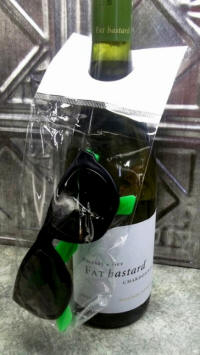 The thought of a repeat performance literally sends shivers down my spine and a similar state of paranoia might explain why many wine enthusiasts inadvertently leave their best bottles to age beyond what is considered ideal. My objective in these few short paragraphs, is to provide guidance and suggestion on how (and when) to share better wine, so that you might avoid such head-spinning frustration.
Let us first differentiate between popularity, purity, and price. Better quality wine will always express a degree of uniqueness, individuality, and represent a place of origin. If the style of wine you serve lands outside of your guests' comfort zone – like say, a bottle of Alsacian Muscat with it's delicate floral aromas and hints of exotic melon and citrus sweetness, you really should prepare yourself for a few perplexing looks as they sip. The rustic aromas of Barolo or the graphite-driven taste and complexity of the Medoc are both examples of an acquired taste that is sure to be lost on anyone who might normally drink a $9 fruit bomb in the hot tub on a Saturday night. Of course everything has its place and I can only wish that I had a hot tub to test the argument – but Barolo alongside a floating tray of potato chips and sour cream and onion dip while listening to the lost '80s is arguably less than ideal.
For those who are willing to explore, quality can always be found, even the lower end of the price spectrum. The relatively higher price tags that accompany many of the more traditional wines can be an unfortunate and potential deterrent for those who might otherwise like to discover new tastes. More concerning is that mass appeal will always be the path of least resistance which tends to be synonymous with mass production. Wine of this style is shockingly similar from one brand to the next, which instils a certain degree of familiarity and expectation among those who frequent the style. Regrettably, your desire to serve a wine that exudes its own personality and/or a degree of transparency does not fit the predetermined mould.
In no way does pressure of this nature insinuate that you should avoid serving labels of interest at your social gatherings. But to lessen the frequency of awkward situations, consider the idea of presenting an alternative bottle alongside the typical crowd-pleasing favourites. Keep the standard high, yet within a budget and try asking the following questions as a prerequisite to the pour: "Can I get you a glass of wine?" If your guest responds 'yes', then follow up with, "Would you prefer red, white, or sparkling?" The option of sparkling itself is an unfamiliar twist that is sure to raise eyebrows – but follow it up again with "Would you like a fruity style or something slightly more complicated?" I call this a teachable moment and while they are certainly free to choose whatever they like, almost everyone will take the bait. Bottles of Cremant, Brunello, or even a mineral driven Spanish or Italian white are all excellent alternatives to expand one's knowledge and taste.
As ambassadors of fine wine, we should strive to provide a selection of appropriate labels for a given occasion. Good taste is a combination of personal preference and previous experience. No guest will ever comment in a negative voice if you provide both a familiar option and opportunity to try something new.