A moment in Portugal's Vinho Verde
On a rustic property tucked deep into the stonewalled hillside above a village in northern Portugal, a gentleman recalls a story of two trees. I can only see one as he speaks - a massive oak, with its canopy towering over a hundred feet above our heads. He shares his memories of the other, a copper beech - larger, more majestic, and closer to his heart.
The trees were planted by his great grandparents - the oak representing a man's strength while the beech reflected the grace and beauty of a woman. In recent history the beech tree had become infected with disease, its roots slowly dying away and weakening more with each passing year. Efforts to preserve the old woman's health had unfortunately failed and like everything in nature, the end was imminent.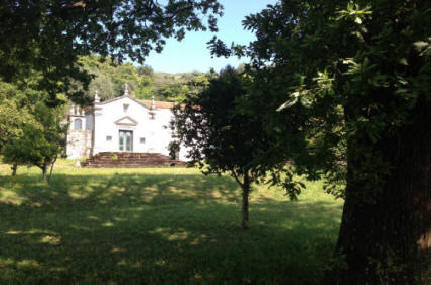 Vasco Croft is a man of faith and respect for both nature and tradition. His ancestors have stood proudly beside each other watching over this property for more than a century. The professional consensus was to cut down the towering beech, before it caused inevitable damage to the surrounding estate and family's homestead. But in Vasco's eyes, aggressive action of this nature would be disrespectful and in his conscience, such methodology was neither realistic nor a proper solution.
Experience has shown that Nature has a way – and we are best not to tamper with her plans. Late one evening, in the still night air, the great woman fell to her knees, gracefully coming to rest on the ground - and yet without causing even the slightest amount of damage to anyone or any part of the property she had admired for so many years before. Vasco's conscience was now clear; she did it her way and on her own time.
Portugal is brimming with similar stories; tales that captivate the imagination and take you to a place that many people can only dream of visiting. I spent two hours listening to and tasting with Vasco Croft, owner and byodynamic winemaker at Aphros-Wine. The products of his passion were good - very good in fact, and unique to the region in many ways. But no part of the visit had a greater impact on me than his respect for family and nature.
Histories of patchwork quilt-like vineyards are what set the tone for this division of Portuguese wine. The focus of this particular trip was to taste and explore Portugal's northern region of Vinho Verde and a style of wine unique to anything else in the world. Translation of the name will undoubtedly lead consumers to believe that Vinho Verde is green-tinted in colour - but 'verde' is actually a reference to the lush vegetation that defines the bountiful hillsides south of the Spanish border.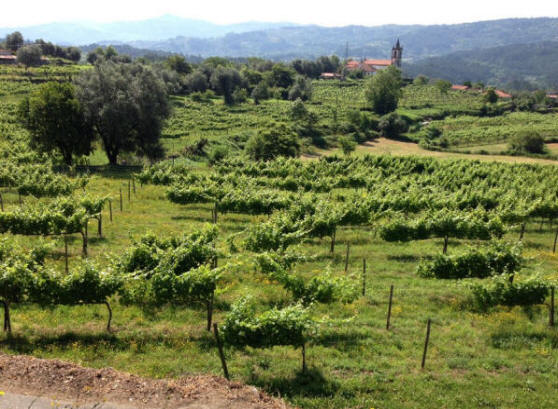 Though rosé (roseta), red (tinto), and sparkling (espumante) variations do exist, the lightly carbonated wines of Vinho Verde are primarily white and produced with the intent for immediate consumption. To maximize the experience, these wines are best consumed well chilled and in the company of family and friends.
Can I suggest that you stop by the wine shop in search of a bottle of Vinho Verde? The wines are inexpensive and perfect for summer sipping on the patio. You might consider a bottle of the intensely aromatic Alvarinho with its tropical aromas and crisp mineral/herbal finish; or the elegance of Loureiro enhanced by floral aromas and citrus fruits. Trajadura is lower in acidity while Azal is higher and will pair with many different food styles. Both are blended to add an element of complexity and any of these wines will compliment appetizers such as salads, fish, or fresh seafood. Meats such as pork and chicken, even oriental fare are all enhance be these lightly effervescent wines.
In terms of product availability here in North America, white Vinho Verde is the primary export and depending on your location, several labels will be available. Red and Rosé Vinho Verde are rarely found outside of Portugal while Espumante (sparkling wines) are available on occasion and will make a very cost-effective substitute for the more expensive wines of Champagne.
'Like no other wine in the world' is the motto of the Vinho Verde region and the product of its 129,000 vineyards. I encourage you to explore what this unique style of wine has to offer.
Saúde!