The Gentlemen's Guide to Wine on Valentine's Day
In recent years, my wife has developed quite a flare for Valentine's Day. Rose petals on the table, more baked goods than realistically imaginable, and glitter found where it normally is not; we have a 9-year old daughter – 'fairy dust' is a way of life. I'd also suggest that the reason for this new enthusiasm is the children, not my suave demeanour. Not that I don't enjoy the most romantic day of the year; I most certainly do. Like most gentlemen, after 17ish years of marriage, I still find myself in search of answers to questions that I have yet to ask. The reason, I believe, for her new fondness for February 14th, is likely the relatively relaxed atmosphere when compared to the marginal level of chaos that ensues during each of the other major annual holidays. There is also no need to race across the countryside in a mad dash to visit loved ones, in laws, outlaws, and all the ripe ones in between.

We also spend far too much time and effort trying to connect the dots that society seemingly mandates each day: lunches for the kids, traffic gridlock, inbox overload, and on-time performance. If only for a moment, can't we make it stop? I know you want to – and on Valentines Day you both deserve a moment of unwavering passion.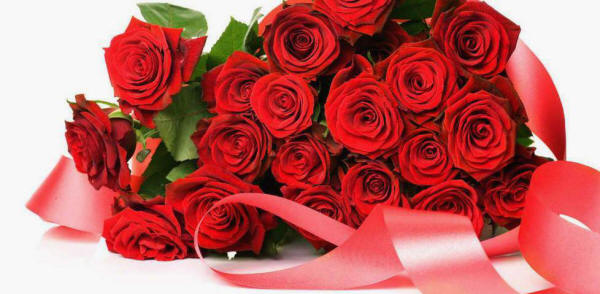 I love the word passion; its definition is completely open-ended and holds no meaning other than to silently describe your own personal desires. How you choose to budget your time after the dessert course is finished on Valentine's Day is your business and I'll leave that degree of creativity to your own vivid imagination. But when it comes to selecting a dining establishment and good bottle of wine, I am happy to steer you toward euphoria, if only for this one evening.

Valentines Day implies cocktails, Champagne, or sparkling wine before dinner. Add a hint of pink to the bubbly and a delicate gift of some description and I'll bet that you can make her blush – she really wants to blush... Sadly though, Coors Light, Bacardi Breezers, and the like are far too common. None of which, by the way, pair well with diamonds, orchids, or dark chocolate.

Of course flowers are essential on February 14th. Roses represent both tradition and good taste while an exotic bouquet of tropical stems will have her posting pictures online and boasting to her friends the next day. For reasons that involve a total lack of self-control, I don't gift chocolate with the posies – of the two boxes that I'd purchase, only one would make it home from the store. But if her sweet tooth is your focus, consider spending a little more on a mixed box of gourmet temptations.

The decision to dine out or stay in is a personal choice and many couples prefer to relax at home with their valentine rather than endure the restaurant crowd. Jacquie and I enjoy this option more so now than ever. While the kids play outside in the mountains of snow, we open a crisp white or sparkling wine to sip during the dinner preparations followed by a romantic red or white for the meal. Options to serve with the entrées are a traditional Italian Brunello or Barbaresco in a stunning glass decanter; a Syrah-based red from the Rhône Valley or classic Pinot Noir from Burgundy for a French twist; perhaps a more modern South African blend or even a small lot North American label to provide endless pairing potential and conversation.

Dining out, on the other hand, involves well thought planning, several days in advance. Better establishments will always require a reservation and I'd make every effort to avoid the places that stuff you into the bar with a flashing pager which miraculously triggers a wave of people to claim your seat before you have even gathered your belongings.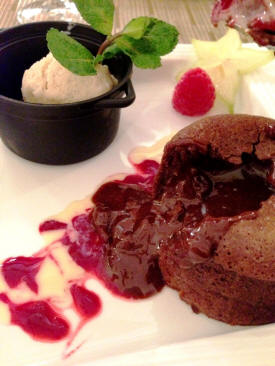 A few minutes of online research will reveal a surprising number of reasonably priced fine dining establishments located throughout the city. One way to reduce the cost even further, is to choose a restaurant that offers a corkage service. The concept, while hugely successful in Quebec, has yet to really catch on here in Ontario. Should you have a nice bottle at home in the wine rack or cellar, the restaurant staff will charge you $15-20 to serve it. Vice the $40+ price tag for a mediocre selection off the wine list and marked up by 300%, this makes good sense.

But what to choose if you feel like shooting for the stars tonight? I like that idea! Label creativity is not always the best avenue to explore, unless you dabble in different wine regions on a regular basis. I suggest sticking with a familiar region and style, only higher on the quality spectrum. Steer clear of the popular 'brand wines' - you know the ones, I've harped on that subject verbatim. Ask the server or sommelier for their recommendation with the entrees and plan to spend a bit more. While you sip your glass of romantic bubbles, ask to have the red selection decanted to breathe.

Espresso après dinner is my new fix, a taste I acquired while on a media trip to northern Portugal last year - and what is better with dessert, I ask, than really good coffee? Blood/alcohol, permitting, vintage port, arguably, or a splash of über sweet ice wine. Perhaps a glass of Barsac or Sauternes, the intoxicatingly sweet wines of Bordeaux or a taste of the Hungarian equivalent, Tokaji.

Valentine's Day is the one day of the year that you really should indulge in great taste. Be it food, wine, or luxury of another description, you both have earned it. Do take a moment to smell the roses and sip from a brimming cup - Enjoy!


Wine selections for you and your Valentine

Sparkling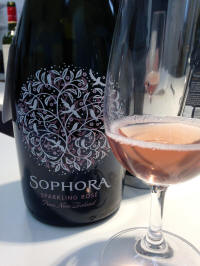 SOPHORA SPARKLING ROSÉ
VINTAGES 353664 | New Zealand
750 mL bottle | $19.95
88pts tylerphilp.com

Red

DE LOACH PINOT NOIR 2011
LCBO #220434 | California
750 mL bottle | $15.45
87pts tylerphilp.com

GLEN CARLOU PETIT VERDOT/TANNAT 2009
Vintages #363440 | South Africa
750 mL | $21.95
92pts tylerphilp.com

FONTANAFREDDA BRICCOTONDO BARBERA 2012
Vintages #72348 | Italy
750 mL bottle | $15.95
90pts tylerphilp.com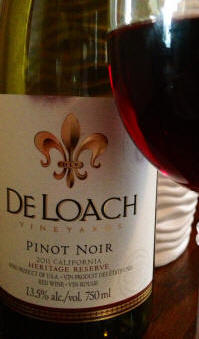 BENI DI BATASIOLO LANGHE ROSSO 2010
Vintages #981019 | Italy
750 mL bottle | $16.95
90pts tylerphilp.com

CARIONE BRUNELLO DI MONTALCINO 2006
LCBO #266668 | Italy
750 mL bottle | $30.05
89pts tylerphilp.com

White

NEDERBURG SAUVIGNON BLANC 2013
LCBO #382713 | South Africa
750 mL bottle | $11.45
88pts tylerphilp.com

CHARLES BAKER PICONE VINEYARD (DRY) RIESLING 2010
Vintages #241182 | Niagara
750 mL bottle | $35.20
91pts tylerphilp.com

MUD HOUSE THE WOOLSHED VINEYARD SAUVIGNON BLANC 2010
Vintages #312744 | New Zealand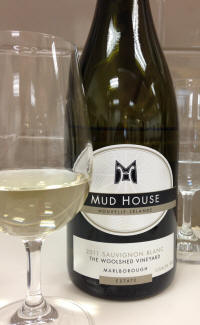 750 mL bottle | $20.95
91pts tylerphilp.com

DOMAINE JAEGER-DEFAIX RABOURCÉ RULLY 1ER CRU 2011
Vintages #200139 | Burgundy, France
750 mL bottle | $32.95
90pts tylerphilp.com

Dessert

CASTELNAU DE SUDUIRAUT, SAUTERNES 2009
Vintages #348797 | Bordeaux, France
750 mL bottle | $42.95