These are a few of my favourite things
- as written by T.Philp and published in the Winter 2013 edition of Tapestry magazine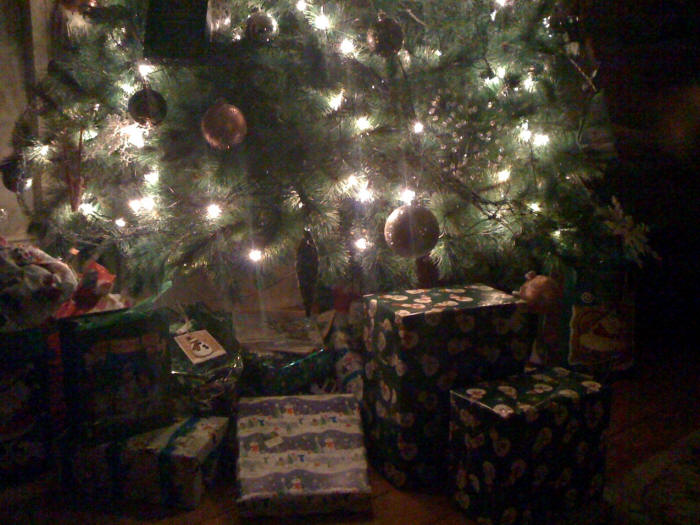 - a fermented twist on an old holiday classic...

Cold sparkling Vouvray with warm brie stuffed pastries
Crisp Loire Touraine and mixed greens with capers
Scallops and Chablis, crab cakes and Steen
These are a few of my favourite things.

Premier Cru Vougeot and herbed pork medallions
Niagara Gamay and turkey with scallions
Barolo and wild game, Rioja and lamb
These are a few of my favourite things.

When the cork breaks, when the wine stains
When the in-laws are late
I simply remember my favourite things
And then I don't feel so bad.

Icewine in goblets on trays in the kitchen
Sauternes or Tokaj, yes I'll take a smidgen
Port and dark chocolate, Madeira and cheese
These are a few of my favourite things.
- tyler philp
In recent years and for reasons that continue to elude me, our children are happy to bypass Halloween altogether. Dad, however, needs his chocolate fix – and so once the mountain of candy has diminished to a selection of undesirable leftovers, we wait with anticipation for the frigid air and first opportunity to strap on our blades for a moonlit skate on the backyard rink. Autumn is a spectacular time of the year, with its patchwork of colour. I can't deny that – but how I do enjoy the first snowfall of the season.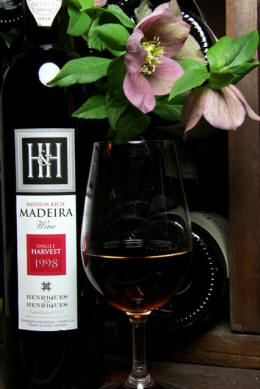 The excitement builds in our household as we near the Christmas holidays – not as an overly religious occasion and certainly not for the gift exchange, but rather as a welcoming atmosphere and season of hugs, laughter, and memorable moments. It is a time to gather friends and family, to indulge in both culinary and festive delicacies.

In a home filled with incredible food, I strive to pair the perfect wine with my wife's latest creations. We love to entertain – and with the crackle of the fireplace and traditional carols streaming softly through the air, there is simply no better season to uncork and pour a variety of good wines.

The seemingly endless winter holiday gatherings beg for your better labels. Similar to Thanksgiving, traditional dishes and flavour intensities govern which wines will work best with winter menu planning. Consider the sauces and side dishes: mild flavours allow for older and more delicate wines; richly spiced and bold flavours call for a more robust selection. I encourage you to splurge on the wine this season, to uncork – or unscrew, a few good bottles over the holidays, for family and friends.

Remember to decant the big reds, allowing each bottle an hour or two to breathe and always respect the serving temperature of your wine: serve Sparkling ~ 5-8˚C / White ~ 8-12˚C / Red ~ 15-18˚C. Consider as well, the ambient room temperature with the oven and furnace running on a cold winter day. It is like around 20-22˚C / 68-72˚F – which is becoming too warm for the reds.
- A selection of better labels currently available at the LCBO to pair with the holiday flavours.

Henry of Pelham, Cuvee Catherine Brut Sparkling Wine – from Niagara, a dry bubbly that blends Pinot Noir and Chardonnay sipping beautifully on its own or as a complement to a variety of appetizers. LCBO #217521 | $29.95

2011 Château de Saint Lager, Brouilly – Cru classé; more full in both body and flavour than Beaujolais Villages or Nouveau, though by no means a heavy wine; lovely with Turkey or ham. LCBO #330027 | $19.95

2009 LAN Rioja Crianza – Spanish goodness and arguably 'the best value' in the LCBO; less oak than reserva wines of the same; pair it with finger foods before dinner or tomato based pasta dishes. LCBO #166538 | $15.95

2007 Montecillo Reserva – Never disappoints; moderately oaked and elegantly Spanish, a product of the Tempranillo grape from Rioja to pair with savoury appetizers or the full flavours of a rich entrée. LCBO #621003 | $18.95

2012 Fontannafredda, Briccotondo Barbera – medium bodied, full flavoured Piedmont red for antipasto, veal, and tomato based risotto. LCBO #72348 | $15.95

2008 Zenato Amarone Della Valpolicella – a massive wine in every respect; an Italian powerhouse to knock your socks off; incredible alongside beef drizzled with rich, spiced gravy or sauces – a personal favourite. LCBO #413179 | $51.95

2011 Norman Hardie, unfiltered County Pinot Noir – Top-notch Ontario Pinot; medium bodied and very classy, hints at the old world; pair it with turkey or ham or both. LCBO #125310 | $35.00

2010 Beringer, Knights Valley Cabernet Sauvignon – full flavoured California Cab for a rich red meat entrée – but save a taste for the dark chocolate dessert as well. LCBO #352583 | $37.95

2011 Sandbanks Winery, Shiraz – exceptional cool climate shiraz from Ontario; unexpectedly elegant and shockingly well made; perfect to pair with roast turkey and all the savoury trimmings. LCBO #355982 | $19.95

2012 Astrolabe, Sauvignon Blanc – intensely aromatic New Zealand white to pair with the salad course and other green flavours; perfect with scallops and a plethora of seafood options – try with Asian fare as well. LCBO #10421 | $22.95

2000 Sandeman, Vau Vintage Port – dessert in a bottle to enjoy before tea and coffee. LCBO #251090 | $19.95

Sortilége – a French-Canadian delicacy that blends Maple Syrup and Whiskey; best served at room temperature on the rocks in a lowball glass. If you try only one item on this list, choose this one – you'll thank me later. LCBO #250134 | $30.95



Happy Holidays!