Holiday Dining at Home
- wine service with a touch of class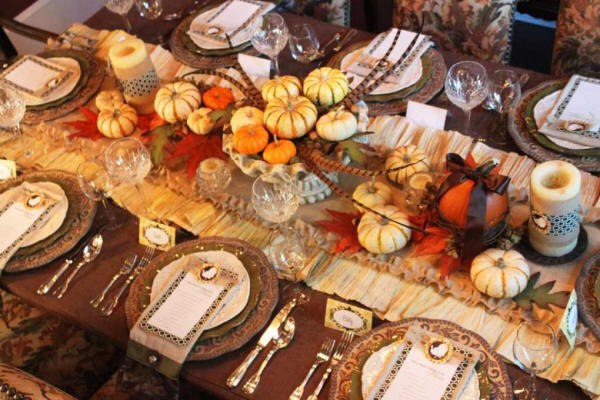 As written by T.Philp and published in the autumn 2013 edition of the King Tapestry
My wife and I both love to host dinner parties – fancy, sit-down, get-dressed-up social events. We normally hold these functions at a nearby restaurant, but on occasion, we also enjoy hosting a group at home. With the holiday season rapidly approaching, there is a good chance that you too will have a houseful of guests in the coming months.

Picture this scenario: three couples are due to arrive on your doorstep for a dinner party of eight – a semi-formal affair. You have spent the morning shopping for fresh ingredients and much of the afternoon prepping the house and polishing stemware. The children are briefed and relocated to the basement with a movie and sufficient nourishment to ensure their survival for the next three hours. You are ready, let the show begin!

The best performance is one which appears effortless to the audience – or dinner guests, in this case. And meal preparation aside, I'd like to discuss the wine service required to pull off such an incredible evening and memorable dining event.

It goes without saying that you should offer each of your guests a beverage shortly after their arrival. For the record, I am not a fan of the 'please help yourself' approach to entertaining and in no way does this discussion relate to your pals who raid the beer fridge and hang out by the barbeque. Think of this more as a formal dining tutorial from a wine service perspective.

An initial beverage inquiry offers a welcome feeling similar to a handshake or embrasser le joyau (the kiss on a cheek routine). Asking the simple question, "Can I offer you a drink – a cocktail or perhaps a glass of wine?" engages both their personal preference and allows you, as host, to gather a general feel for individual choices before dinner, i.e. if half the group vocalizes a strong preference for red wine over white, you might want to tuck that grand cru Chardonnay from Chevalier Montrachet back into its cellar cubical for another audience.

Consider not one bottle, but a selection of labels to get the festivities started: Champagne or a less expensive sparkling wine equivalent is always a hit and will pair well with a multitude of both food flavours and styles. Of course a light bodied, fruit forward red with a touch of personality also pairs perfectly with many appetizers and finger foods – why not follow the bubbles with a food friendly red? Can I suggest a bottle of either Italian Barbera or a crianza level Rioja from Spain; both are available for under $20 and provide outstanding food pairing potential with the hors d'oeuvres that occupy the kitchen island. A dry Riesling from here in Ontario is a failsafe white to get the evening started, as is a bottle of slightly exotic Grüner Veltliner from Austria. If shellfish and seafood apps are part of the program, try Pinot Grigio, Soave, or unoaked Chardonnay for an unbeatable flavour combination.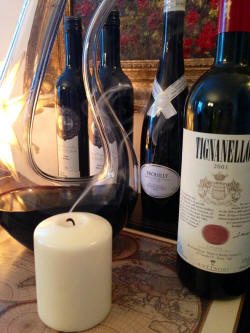 With the evening well underway, you should take a moment out of sight to prep the wines prior to the dinner service. I can think of no faux paus more awkward than to fumble around in search of a corkscrew, only break the cork as your guests look on in anticipation. In our house, my wife is the chef, while I function as sommelier and critic of fine details – the latter of which I exercise with extreme caution… But there is a point where as dinner hosts, the evening comes to a rapid climax – and that moment is when the food is enroute to the dining room, the guests are taking their seats, and the wine is ready to pour. This program takes multiple attempts to perfect, but preparation of the wine beforehand will always alleviate one aspect of the workload, which affords a second set of hands to assist with the plating of food.

Decanting is always recommended for better red wines or any bottle containing unfiltered particles or a sediment deposit. Should you prefer to pour from the original bottle at the table, simply rinse any sediment from the bottle and refill from the decanter via a clean funnel – this is known as 'double decanting'. Decanters come in a plethora of styles and are available anywhere wineglasses are sold.

Proper serving temperature for both red and white wine cannot be overemphasised. All too often red wine is served too warm while white bottles witness the other extreme. As a very general statement, serve reds at 15-18˚C, white wine at 8-11˚C, and the bubbly well chilled at 5-8˚C. A mixture of ice, water, and a pinch of salt in the chilling bucket will function as a more efficient cooling system over straight ice.

Glassware at a formal table setting should always have a stem and the wine glasses used for the meal should never be the same vessel initially handed to a guest upon arrival. Likewise, if a dessert wine is part of the plan, serve it before the tea or coffee course in a clean glass. There are numerous wineglass styles for every possible dining scenario, but a single high-quality universal stem will suffice if you are tight for space or don't wish to make a fuss over the varietal difference of each wine.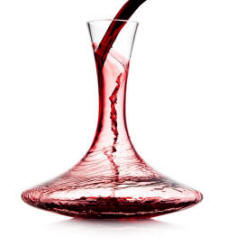 The proper dinner etiquette is to pour the wine only once everyone is comfortably seated. Should a guest opt not to partake – which is perfectly acceptable, his or her glass should be cleared from the table. A standard 750ml bottle will typically fill five glasses with approximately five ounces of wine. Larger dinner parties will require either a shallow pour or a second bottle of the same label.

In truth, the whole production is really a quest to mimic many of the incredible dinners enjoyed while dining out for the evening. Such opportunities, with young children and endless daily diversions, have become increasingly less frequent. And once our guests have left for the night, my wife and I crash on the couch with the last of the java pot and laugh at our little service hiccups... surely no one else noticed.